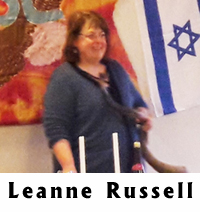 Coming Soon: To The Williamsport Area An IHOP…. What is That?!
When you hear someone mention the word IHOP most people would think of pancakes! However, Leanne Russell's thoughts are different. To her it means an International House of Prayer. More specifically: LionHOP, short for "Lion of Judah International House of Prayer". Leanne is working (at the Holy Spirit's Direction and Leading) to establish this project for God's Glory and His Kingdom in the Williamsport, PA area.
As promised in our previous posts; here is an update on the progress of this project to date:
        Update: October 11 , 2019
As reported in our previous update Leanne was recovering from an attack by the enemy in the form of the dreaded "C" word. This update brings even more exciting news than the fact she is recovered! The "LionHop" (Lion of Judah International House of Prayer) project for the Kingdom of God has officially been launched by the July 2nd arrival of Leanne in the Williamsport area to live and work to establish this exciting project.
Shortly after her arrival she began holding Prayer and Praise meetings at Eagle Mountain Word of Faith Church as it is LionHop's temporary venue'. As of this update, October 11,2019, the meetings have been well attended and as Leanne has noted: "people are HUNGRY for a move of God in this area however that requires Prayer and Praise which is what LionHop is all about. "LionHop will provide (eventually) a 24/7 venue' for people to use to meet with God."" If you wish to learn more about LionHop, its meeting activity, and its Mission, please check the Eagle Mountain Website's Events Calendar and web pages.
Please feel free to come to one of LionHop's events if you are able and meet Leanne and see what we believe God is doing and about to do, in the Williamsport,PA area and throughout this nation and the world!. We invite you to come Pray, and Fast and Praise God with us. LionHop is open to all and there is no obligation to "join" except to Pray, Praise and be Amazed by our Awesome God. God Bless!
The Eagle Mountain website will be used, temporarily, until a website is online for LionHop's exclusively and it has its own "Home". Please check this website for updates and information concerning Eagle Mountain Church and LionHop as God is moving in Williamsport,PA to establish His Kingdom in this region. Notification of upcoming events and activities for LionHop and Eagle Mountain will appear on the Eagle Mountain website's Events Calendar Page each month until further notice. God Bless!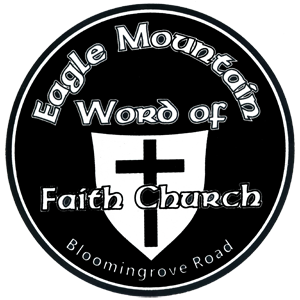 Preaching the Good News